Aluminium PP Caps Decoration Line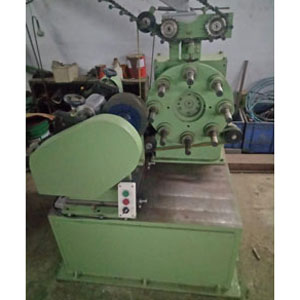 This Machine is very compact and rigid in construction used to do lacquer varnish of caps after printing. This machine is design in 10 stations turret with manifold indexer mechanism.
Sr. Nos.
Technical Data
1
Diameter of Varnish Cap
25mm to 40mm
2
Length of Varnish Cap
75mm
3
Speed Per Min Caps
60
4
Main Motor
2HP
5
Approx. Machine Height
1200mm
6
Approx. Machine Width
1200mm
7
Approx. Machine Length
1200mm
8
Approx. Machine Weight
1500kgs
Manual Machine
Automatic Machine
Extra Accessories
Manual Machine
Caps will be auto feed by pusher feed mechanism with manual loading of Caps on conveyor, but after varnish of caps takes out will be done manually. Fix dug drive speed and fix mandrel drive in manual machine.
Automatic Machine
Extra Accessories